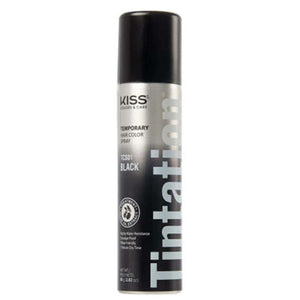 KISS TINTATION COLOR SPRAY BLACK
Kiss Tintation Temporary Hair Color Spray BLACK
Spray your world with Tintation just in seconds!
Specially formulated with Olive Oil, Kiss Colors and Care Temporary Tintation Color Spray can be used to cover gray roots or get bold, fashionable looks.
Tintation Color Spray instantly covers and easily washes out without damaging to your hair quality and color.
Highly-water resistant that is smudge-proof and pillow-friendly.
Unleash your creativity and style without the commitment!