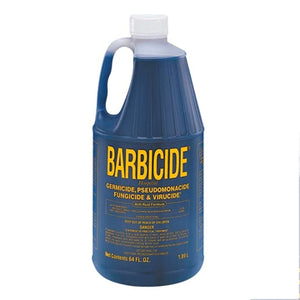 BARBICIDE DISINFECTANT 64 OZ.
Barbicide is known worldwide as the ultimate product for EPA registered, hospital grade disinfection in salons, barber shops and spas.
The iconic blue liquid is trusted and effective earning its reputation for creating a safe and clean salon.
When it comes to hair brush and comb cleaners, nothing says clean like Barbicide.

Professional size 64 oz.